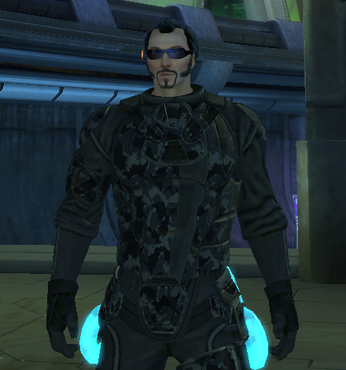 AKA: ixi
To do list
Edit
Images needed
Edit
every time you play Double Agent remember to take some screens, I always forget, also, recons are good for taking screenshots, you know, they are invisible, and I'm a medic, enemies tend to shot at me more frequently.
Support Scanner (I have 1 image, but I need a better one)
Support Widow (I hate these things)
Info needed
Edit
Support Iris Scanner (I have an screen, page needs to be created)
Thinktank thx to the anonymous user (194.171.210.100) for adding the support units
Tick Incubator 82.110.149.168 (still need images)
Colony Scavenger (also needs images)
Legion Brawler credit to 82.110.149.168 (still need images)
Viking (strategy and loot)
Colony Drone MK. II (also needs images)
Colony Wasp MK. II (also needs images)
To be added
Edit
Dweller trives scouts, soldiers and snipers in sonoran desert zone
Allies (arm npcs, sonoran desert friendly npcs, etc)
Equipment screenshots (easy to take, just go to the shop and prewiev)
missions (most of them)
massive clean up in this wiki, but since the database link is broken it will take a lot of time.