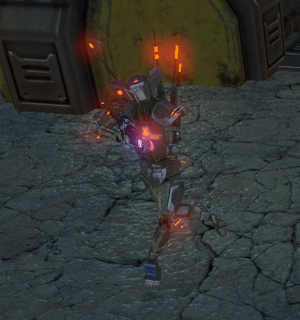 Humanoid robots located near colony nodes and bases, similar to Colony Drones in structure.
Colony Workers are armed with a simple automatic blaster, they deal little damage and have low health, they are easy to kill and not a real challenge not even fighting more than one at a time.
Colony Workers are located in the Sonoran Desert Zone.
They perform labors such as scavenging for technology and resources, building and maintaining recursive structures and robots.
Known Loot
Edit
Intact Mechanical Torso
Intact Mechanical Head
Metal Scrap
Alternate Forms
Edit
Ad blocker interference detected!
Wikia is a free-to-use site that makes money from advertising. We have a modified experience for viewers using ad blockers

Wikia is not accessible if you've made further modifications. Remove the custom ad blocker rule(s) and the page will load as expected.