Colony Ant
Talk

0
457pages on
this wiki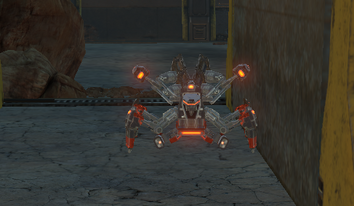 Colony Ants are Mechanical NPCs typically found during Raid missions, Defense Raids and both in the Sonoran Desert Zone and North Sonora. They move using spider, or crab-like legs and have dual-Grenade Launchers mounted on their backs.
Grenades are fired in pairs, three in a row, in an arc towards the Balista's primary target. After a short delay or on contact, they explode, dealing significant damage in a large area.
Grenades are easy to avoid, and have a long recharge time.
Standing still while figthing these enemies is a bad idea.