The Rare Goods vendor was a special temporarily established store in dome city next to Hawk's. It was introduced in patch 1.42 in May 2011. Later it was removed again in patch 1.5 in September 2011 because of players using AvA exploits.
The Rare Goods vendor sold rare dyes, flair, as well as rare items and pets. The Rare Goods vendor's offerings may changed from day to day.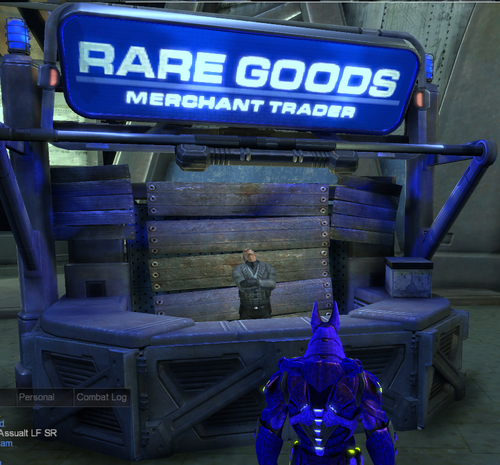 Pages in category "Rare Goods Merchant Trader"
Ad blocker interference detected!
Wikia is a free-to-use site that makes money from advertising. We have a modified experience for viewers using ad blockers

Wikia is not accessible if you've made further modifications. Remove the custom ad blocker rule(s) and the page will load as expected.