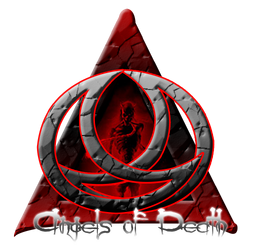 | | |
| --- | --- |
| Name: | AOD - Angels of Death |
| Leader: | AOD_Sgt_Bennett (Commanding Officer) |
| Website: | http://clanaod.net |
| Location: | United States |
The Angels of Death are a multi-game clan involved currently in games such as Global Agenda, Bad Company 2, EVE Online, and CoD: Black Ops. We are also looking forward to upcoming games such as DC Universe Online, The Old Republic, and Section 8: Prejudice.
We are looking for mature members over the age of 16 (however, younger members will be considered on a case by case basis). Our members abide by a Code of Conduct that is meant to keep the games fun, and matches involving AOD members honorable. The Code of Conduct can be found here, as well as other information regarding the makeup of the clan ranking structure and history of the clan.
In Global Agenda, we are currently looking for dedicated members to fill our AvA roster. If you think you have what it takes, please send us an application HERE on our forums and find us in game.
-From the desk of AOD_Sgt_*Drac
Ad blocker interference detected!
Wikia is a free-to-use site that makes money from advertising. We have a modified experience for viewers using ad blockers

Wikia is not accessible if you've made further modifications. Remove the custom ad blocker rule(s) and the page will load as expected.